Make someone's day with fresh flowers in Sydney!
Looking to make someone's day? Send them a gift of fresh flowers and let them know how much you care! We've got a wide selection of beautiful bouquets and arrangements to choose from, so you're sure to find the perfect gift for your special someone.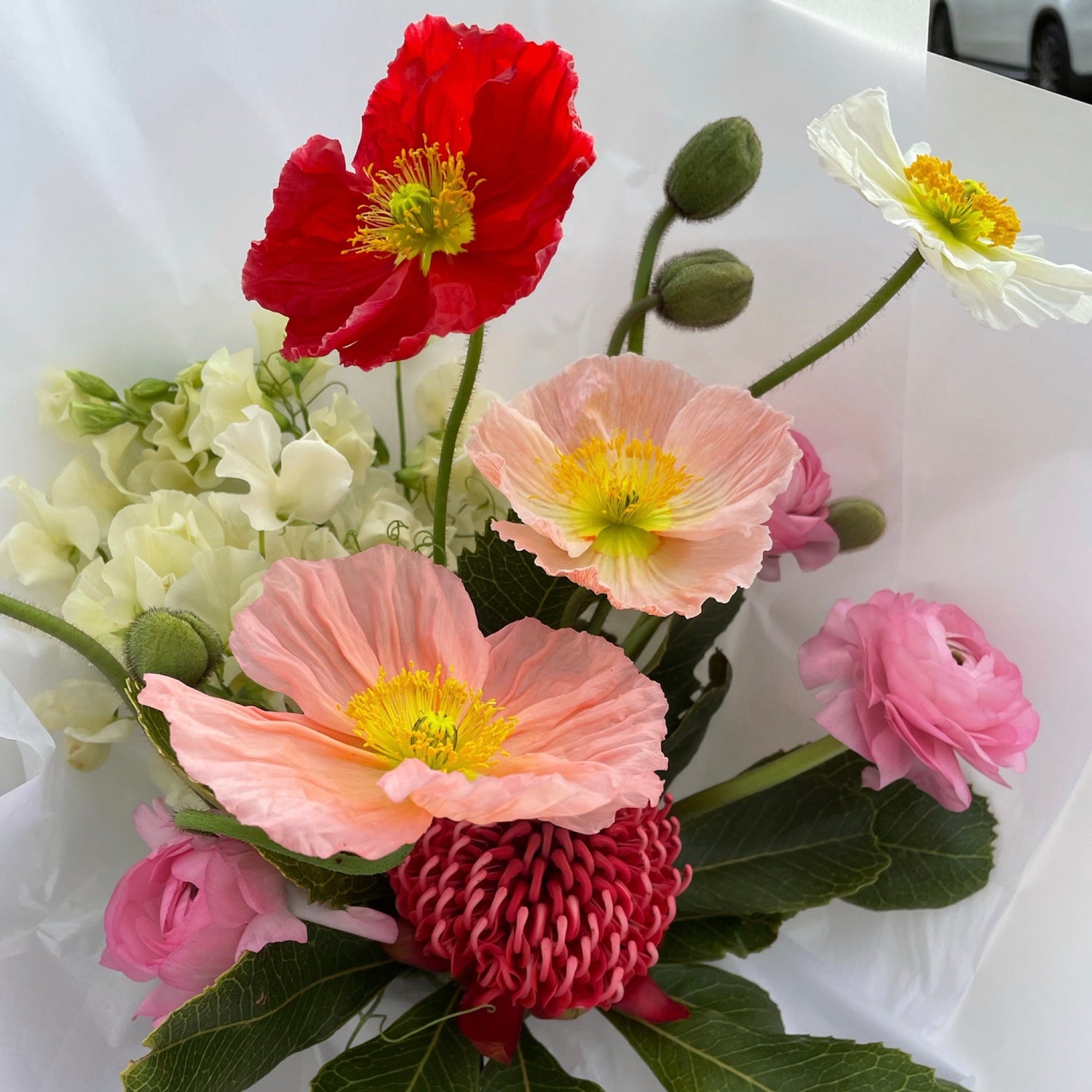 Offering the freshest flowers delivered in Sydney
We have an extensive range of floral arrangements and bouquets to suit all occasions, whether it's a romantic gesture, a wedding day, a corporate event or just to show someone you care.
Francesca and her team of florists hand-pick the best seasonal blooms and market fresh flowers from local growers at the Sydney flower market and create beautiful arrangements that are sure to impress.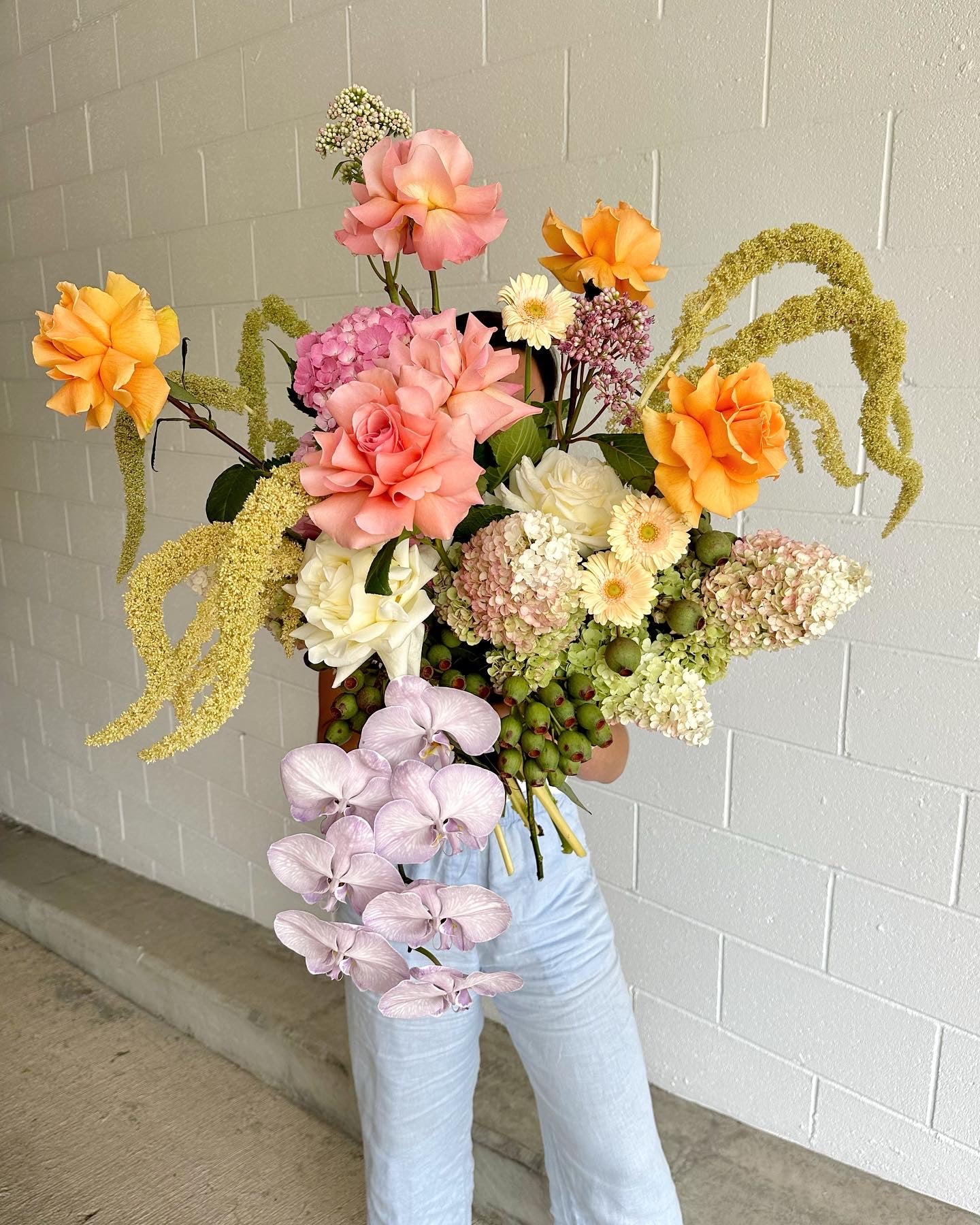 Fresh flower arrangements for any occasion
At Polyanthi, we understand that every occasion is different and that's why we offer a range of different floral arrangements to suit your needs. Whether you're looking for something classic and timeless or something a little more modern, we have the perfect flowers for you.
Caring for your fresh flowers
When you order fresh flowers from Polyanthi, we take care of everything for you. We also offer a same-day delivery service so you can be sure your flowers will arrive fresh and on time.
Looking after your fresh flowers is important to ensure they last as long as possible. Here are some tips on how to care for your flowers:
Check flowers daily & remove any dead or lose leaves

Make sure you check your flowers daily and remove any dead leaves or petals. This will help to keep your flower arrangement looking fresh for longer.

Make sure the water is at the right temperature

The water temperature is important for keeping your flowers fresh. Make sure the water is cool but not cold, as this can cause your beautiful flowers to wilt.

Replace vase water daily & re-cut your flower stems

Change the water every day and re-cut the stems of your flowers at a 45-degree angle. This will help them to absorb water more easily and stay fresh for longer.

Keep fresh flowers out of harsh environments

Avoid placing your flowers in direct sunlight or near heat sources, as this can cause them to wilt.

If you follow these simple tips, your flowers should stay fresh for longer!
FAQs
Do you offer same-day flower delivery?

Yes. We deliver fresh-cut flowers or a beautiful bouquet to Sydney and surrounding areas within a 15-kilometre radius of the store six days a week. You can refer to this pricing guide for more information. If your chosen suburb is not listed, please contact the store so that we may assist you.
How long do fresh flowers last?

Typically, around 7 to 12 days. However, this will vary depending on the type of flower and how well you take care of them. Following our care tips will help your flowers to last longer. And of course, plants are much hardier with the right care.
How long can flowers go without water?

It is best to keep your flowers in water as soon as possible after receiving them. However, if you are unable to do this right away, most flowers can go without water for up to 8 hours. Just be sure to get them into the water as soon as you can to prevent them from wilting. Potted plants can last longer without water and can make a perfect gift for someone who is periodically away from home.
What is the best way to store flowers?

The best way to store flowers is in a cool, dark place. Avoid storing them in direct sunlight or near heat sources, as this can cause them to wilt.
When should I order flowers for a wedding?

We recommend ordering your flowers 3 to 6 months in advance of your wedding date. This will give you plenty of time to work with our team of florists to create extra special flower arrangements for your big day. We have plenty of experience bringing together stunning and inspired weddings for customers across Australia and we would love to work with you to bring your gorgeous day to life!
Do you offer flower subscriptions?

Yes, we do! Our weekly fresh flower subscriptions are a great way to enjoy flowers all year round. For more information, please contact the store.
How often do you change your flower selection?

We typically change our flower selection every 2 weeks, depending on availability. Be sure to check back often to see what new and seasonal blooms we have in store!
Still have more questions?
We'd be happy to answer them! Contact us today and one of our friendly team members will be in touch.