Wanting to send a plant or gift instead of fresh flowers?
Polyanthi offers same-day plant and gift delivery in Sydney for any occasion. From lush indoor plants to beautiful handmade candles, we have something for everyone.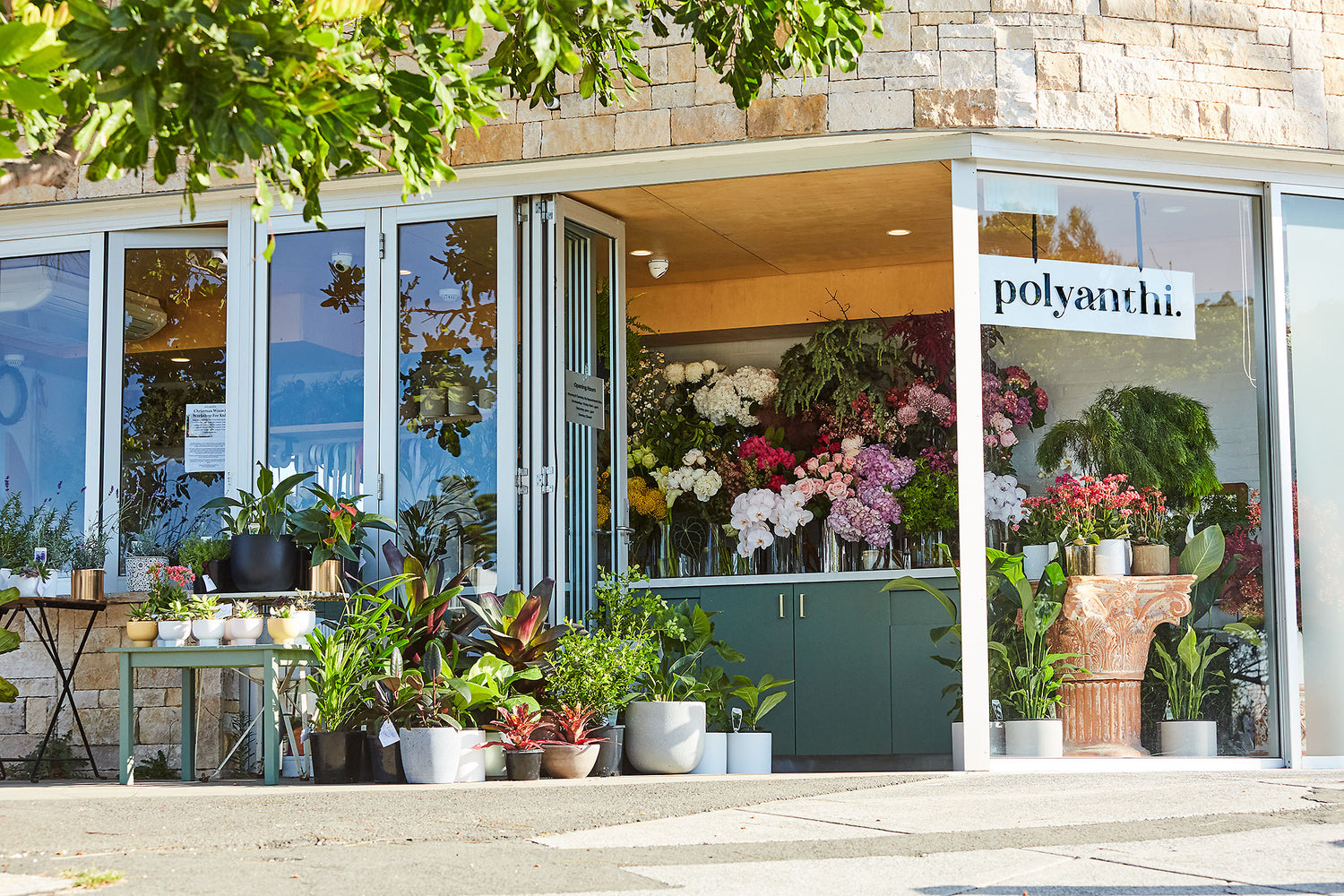 Why gift a plant?
Plants make great gifts for almost every occasion, whether it's a birthday, anniversary, or just to show your appreciation. They are a thoughtful and unique way to show someone you care, and they can brighten up any home or office.
With our Same Day Plant Gift Delivery Service, you can choose from a wide range of plants and flowers, so you're sure to find the perfect gift for your loved one. This is perfect for plant parents, or anyone who loves nature and the outdoors.
Why Polyanthi for plant gift delivery in Sydney?
Since 2016, Polyanthi has been providing high-quality plant gift delivery services in Sydney. We pride ourselves on our friendly and professional service, and we're dedicated to making sure your gift arrives on time and in perfect condition.
Same-day delivery

Our same-day plant delivery services are available across Sydney, Monday through Saturday. Simply place your order over the phone or on our online store before 2 PM and we'll deliver it that afternoon.

Hand-delivered with care

Every single one of our orders is carefully prepared, packaged, and delivered on time, every time. You can rest assured that our team will take care of every detail from the time of order placement until your plants arrive in perfect condition.

5-star rated plant delivery service

Polyanthi has consistently been rated 5 stars on Google, so you can be sure you're getting the best possible service.
Plants delivered to suburbs across Sydney

We deliver plants within a 15-kilometre radius around the store's location. Zones and prices can be found right here. If your desired suburb isn't listed, please get in touch with the store so we can help you!

Low maintenance indoor plants

We offer a wide range of beautiful indoor beauties that are perfect for any home or office. These plants are easy to care for and require minimal maintenance, so they're perfect for busy people or anyone who doesn't have a green thumb!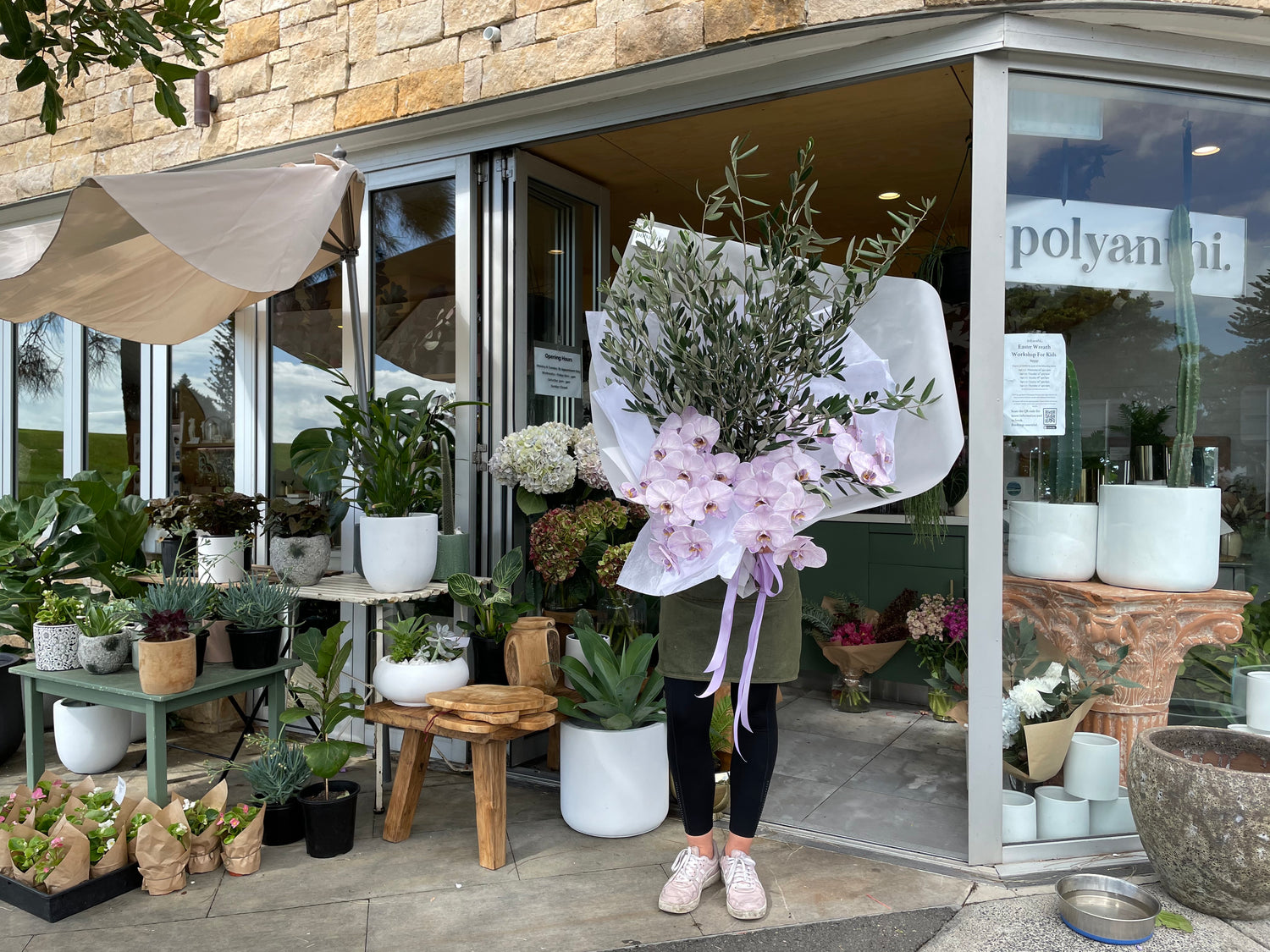 The perfect gift for any occasion
Polyanthi is your one-stop shop for all your gifting needs and plant collection! We have a wide range of beautiful plants and flowers that are perfect for any occasion, whether it's a birthday, anniversary, or romantic gesture.
You can choose between hardy plants and plant babies that are perfect for beginners, or more delicate varieties that will add a touch of elegance to any space.
Plant Care Tips
Not sure how to take care of your new plants? Check out our 5 plant tips for everything you need to know!
1. Choose plants based on your light conditions
All plants need light to grow, but different plants have different light requirements. When choosing an indoor plant for your home or office, it's important to consider the light conditions in each space.
2. Be mindful when watering plants
Overwatering is one of the most common mistakes people make when caring for plants. When watering your plants, be sure to check the soil before adding water. If the soil is already moist, there's no need to water the plant.
3. Shop from a reliable plant delivery service
When ordering plants online, it's important to choose a reliable delivery service. At Polyanthi, we take great care in packaging and delivering our plants, so you can be confident they'll arrive safe and sound.
4. Get to know your plants
Each plant is different, so it's important to get to know the specific needs of your new plants. Once you've brought them home, take some time to research their watering, light, and feeding requirements.
5. Have fun!
Plant care should be enjoyable, so make sure to take your time and have fun with it! If you're not sure about something, there's no shame in asking for help. We're always happy to offer advice and guidance.
If you have any questions or would like to know more about our products and services, please don't hesitate to get in touch. We'd be more than happy to help!