Feel like expressing your love and appreciation for someone special? With Polyanthi's flower delivery Bellevue Hill service, you can send beautiful and unique bouquets to your loved ones right at their doorsteps. We offer a wide selection of fresh flowers, and all our flowers are carefully arranged and hand-delivered to ensure your satisfaction.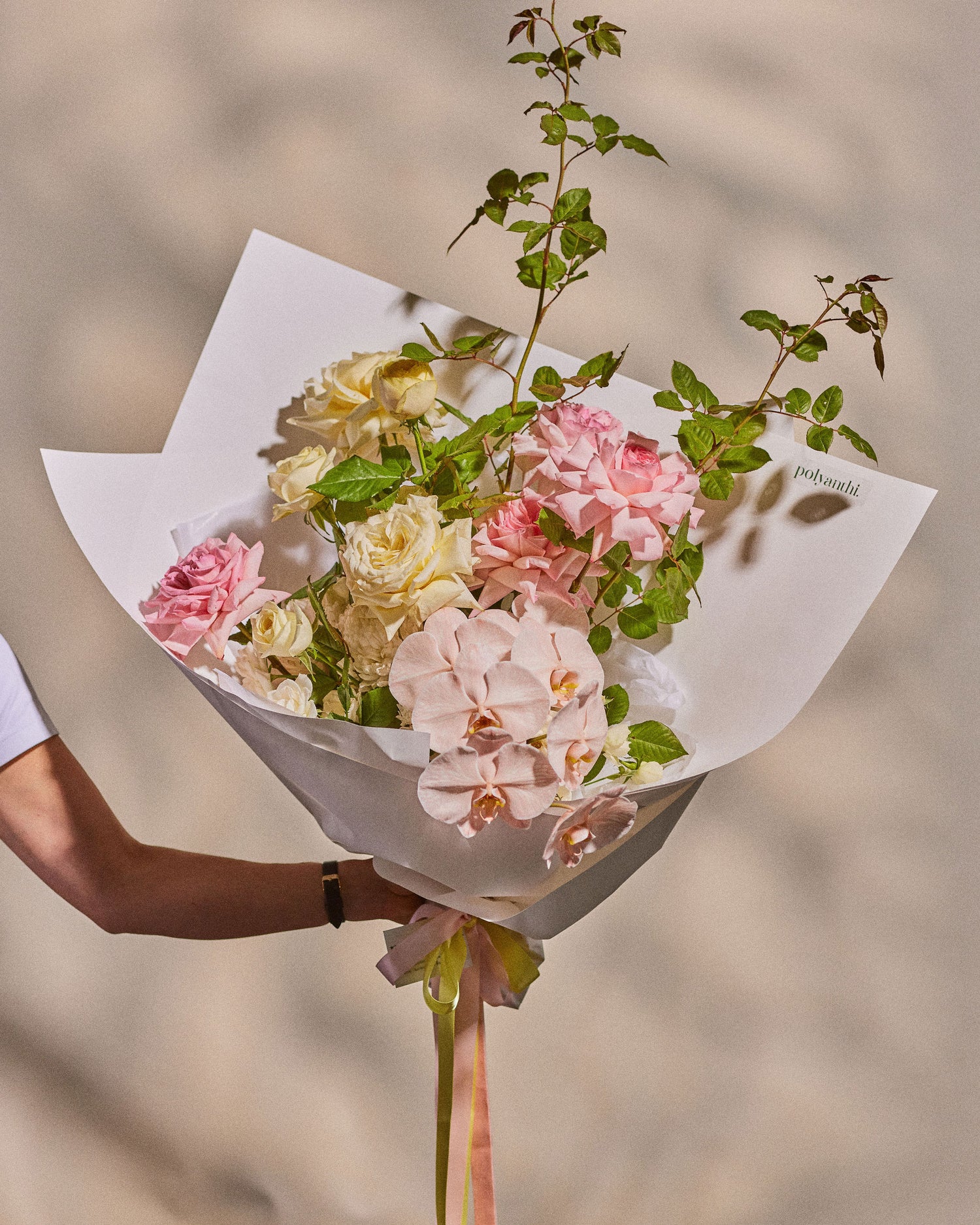 Why choose Polyanthi for flower delivery in Bellevue Hill?
Same-day flower delivery
We offer same-day flower delivery, ensuring your special someone receives the fresh bouquet in no time from Monday to Saturday. Ordering before 2 PM can guarantee your order arrives the same day. Learn more about our flower delivery service in Sydney.
Hand-delivered
From the moment you place your order, our experienced and passionate florists take care of your flowers with the highest care. We ensure that we deliver flowers to Bellevue Hill on time, just as you requested.
5-star rated delivery service
Our commitment to quality and service excellence has earned us 5-star ratings on Google from our customers. We are proud of the trust that we have built over the years with our customers and our dedication to providing them with the best flower delivery services.
Fresh Bellevue Hill flowers for all occasions
We have flowers for all occasions, from birthdays and anniversaries to congratulations and get well soon. Our experienced Bellevue Hill florist can customise a bouquet just for you to make your special someone feel extra special. Weddings and corporate events are also our specialities, and we guarantee you will be delighted with the result.
Hand delivered flowers for different events
Wedding arrangements

When it comes to wedding flowers, it's important that they reflect the personality of the couple while also creating an atmosphere of love and celebration. That's why we offer customised solutions that are tailored to each couple's needs. Whether you want something traditional or modern, our experienced florists will work with you to create beautiful bouquets, table decorations and venue displays that perfectly capture the style and spirit of your special day. 

Learn more about our wedding arrangements.

Corporate arrangements

We know how important first impressions are when it comes to business events. That's why we provide corporate flower arrangements that bring a touch of sophistication and elegance to any setting. From meetings and conferences to gala dinners and product launches, our floral designs will help create an inviting atmosphere for your guests while also making sure your event stands out from the crowd. 

Learn more about our corporate arrangements.

Installations

For something extra special, our installations provide a stunning visual display that can be used in both indoor and outdoor settings. From wall hangings to ceiling displays, these pieces will add colour, texture and character to any space while creating an unforgettable impression on anyone who sees them.

Learn more about our flower installations.
Choose Polyanthi for Flower Delivery in Bellevue Hill
Polyanthi is the go-to name for delivering flowers in Bellevue Hill. From same-day delivery to customised solutions, we are committed to providing the highest quality of service and products.
Place an order with us and send flowers to a loved one in Bellevue Hill today.
Other Popular Suburbs We Deliver To