Make someone special's day with flower delivery to Darling Point. Whether you're looking for something bright, cheerful, romantic, or heartfelt, our fresh blooms will delight any recipient. With same-day flower delivery available, you can be sure to put a smile on your special someone's face in no time. Let us help make your next flower delivery a memorable one.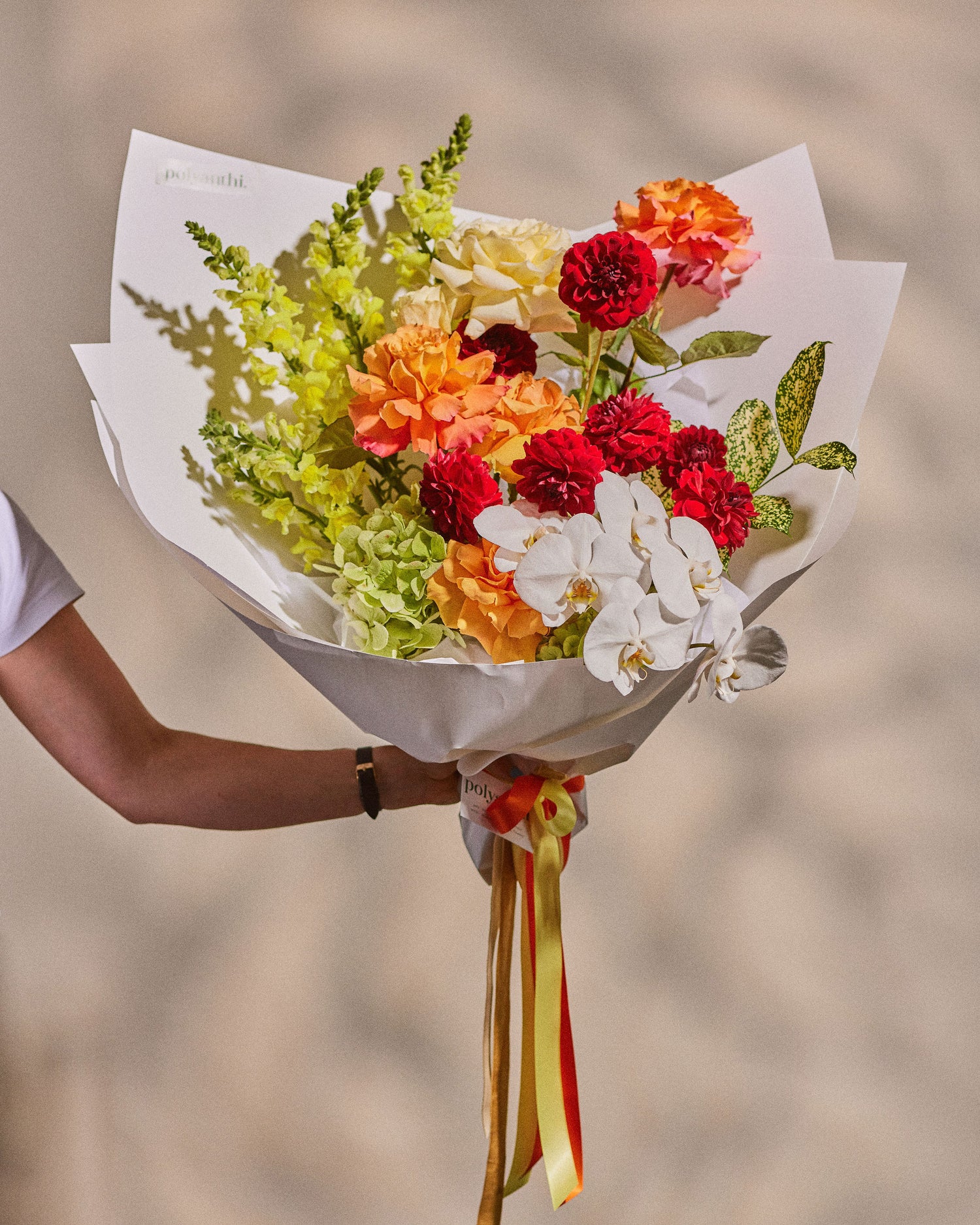 Why choose Polyanthi for flower delivery in Darling Point?
Same Day Delivery 
Surprise your loved one with a fresh bouquet on the same day with our same-day flower delivery service in Darling Point. With availability from Monday to Saturday, we accept orders up to 2 PM for same-day delivery so that you can show your appreciation with a special gift. Learn more about our flower delivery service in Sydney.
Hand Delivered Flowers
Every order of flowers to Darling Point is hand-delivered with love and care. Our flower delivery drivers drop off your gift with a smile, ensuring it's delivered on time and in perfect condition.
5 Star Rated Delivery Service
Don't just take our word for it – customers around Australia have given Polyanthi's service five stars on Google reviews. People love their prompt delivery, attention to detail and friendly customer service staff. All of this combined makes ordering from Polyanthi an absolute breeze!
Fresh Darling Point flowers for all occasions
Polyanthi is a premier Darling Point florist that offers fresh, luxurious and artfully designed floral arrangements for all occasions. We deliver flowers of only the highest quality shipped directly from their growers to deliver fresh, vibrant bouquets and gifts with exceptional service. Whether you're seeking a romantic Valentine's Day present or celebrating a birthday, we have something for every occasion.
Have flowers delivered for different events
Wedding arrangements

Every couple deserves to start their life together with a beautiful bouquet of fresh flowers. Polyanthi offers stunning arrangements that are sure to add love and beauty to any wedding. From bright roses, lilies, and carnations to subtle greenery orchids, each arrangement is carefully crafted with love and attention to detail. We also offer custom wedding arrangements that fit every bride's style and taste. 

Learn more about our wedding arrangements.

Corporate arrangements

Show clients how much you appreciate them with corporate arrangements from Polyanthi. Whether it's for an office space or a special event, these arrangements will make any room look elegant and luxurious. With their vibrant colours and unique combinations of flowers, these arrangements will be sure to turn heads in the office or at any event!

Learn more about our corporate arrangements.

Installations

For those who want something beyond traditional flower arrangements, Polyanthi offers unique installations that bring your vision to life. These installations can be used as decorations in homes or offices, as centrepieces for events, or even as gifts! Each installation is tailored specifically to your needs so that it fits perfectly into any setting. 

Learn more about our flower installations.
Choose Polyanthi for Flower Delivery in Darling Point
From intimate moments like proposals, anniversaries and birthdays to larger affairs such as weddings, conferences and company parties, our team have exactly what you need. Polyanthi offers unique designs that will be sure to make your event stand out.
Contact us today or place an order online for Darling Point flower delivery and make a lasting impression on your special occasion.
Other Popular Suburbs We Deliver To