Get fresh flowers delivered quickly in Vaucluse with Polyanthi. Whether it's for a special occasion or just to brighten someone's day, we're here to help. With an extensive range of stunning flowers and arrangements, you can be sure to find something perfect for every occasion. From classic roses and lilies to exotic orchids and tropical arrangements, we have something to suit everyone's style and budget.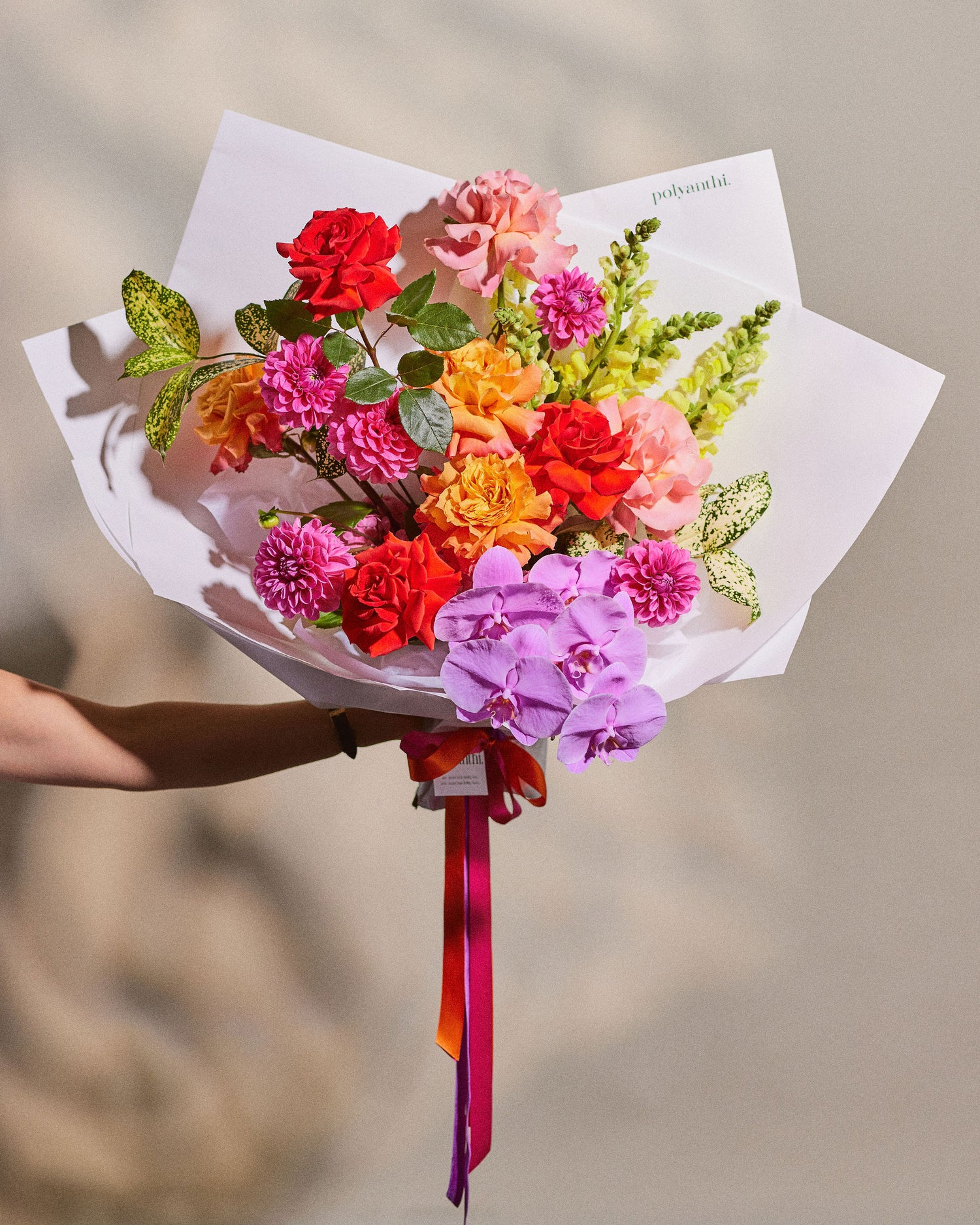 Why choose Polyanthi for flower delivery in Vaucluse?
Same Day Delivery 
Polyanthi offers same-day flower delivery to Vaucluse so that you can ensure your special someone gets their bouquet on time. All orders placed before 2 pm are guaranteed to be delivered the same day. This means that if you forget a special occasion or need to make an unexpected gesture of appreciation, you can rely on Polyanthi to deliver flowers quickly and efficiently! Learn more about our flower delivery service in Sydney.
Hand-Delivered Flowers 
With hand-delivered flower arrangements from Polyanthi, you can be confident that each bouquet is given special attention and care to ensure that it arrives in pristine condition. So when you order from us, your recipient will get a fresh flower arrangement that will brighten up their day. 
5 Star Rated Delivery Service 
Polyanthi has earned a Google 5-star rating from its customers for its quality of service and attention to detail. Our Vaucluse florist takes pride in delivering each order with care and ensures that every customer is satisfied with their purchase. This commitment to excellent customer service makes us one of Vaucluse's top-rated flower delivery services. 
Fresh flowers for all occasions in Vaucluse
Polyanthi is your go-to destination for fresh, beautiful flowers that make any occasion unforgettable. Whether it's anniversary flowers, birthday flowers, graduation flowers, or just to show someone you care, our vibrant blooms are the perfect way to add a touch of sunshine to every event or space. Polyanthi ensures you never forget another special moment with our unique selection of flowers designed for all occasions.
Hand delivered flowers for different events
Wedding arrangements

Weddings are one of the most important events in a person's life, and we understand that every detail needs to be perfect. That's why we offer a wide variety of wedding arrangements designed to fit any theme. From classic bouquets and boutonnieres to more elaborate centrepieces, Polyanthi has everything you need for your special day. We even offer custom designs if you have something specific in mind. 

Learn more about our wedding arrangements.

Corporate arrangements

A well-decorated office space is essential for creating an inviting atmosphere for clients and employees alike. At Polyanthi, our corporate flower services are tailored to fit any budget and style preference. Whether you're looking for large floral displays or smaller touches like floral centrepieces for conference tables, we have something for everyone. Plus, with regular Vaucluse flower delivery services available, you never have to worry about running out of flowers again.

Learn more about our corporate arrangements.

Installations

If you're looking to take your decorations up a notch, then our installations are the perfect choice! Our team of experienced florists will create anything from living walls to statement pieces - all tailored specifically to fit your space and vision. We specialise in creating unique experiences that will leave guests talking long after the event is over.

Learn more about our flower installations.
Choose Polyanthi for Flower Delivery Vaucluse
No matter the occasion, Polyanthi has the freshest flowers to make someone's day! With our wide selection of arrangements, same-day delivery, and 5-star customer service, you can be sure that your recipient will have an unforgettable experience. So what are you waiting for? Place your order today and bring a little sunshine into someone's life!
You can contact us at 0431677355 for more information about any of our services. We look forward to being a part of your special moment!
Other Popular Suburbs We Deliver To