Turn to Polyanthi for all of your floral needs! From stunning roses to vibrant lilies and cheerful daisies, we have a wide selection of fresh bouquets that are perfect for any special occasion. Whether you want to express your gratitude, show someone how much you care, or just brighten up their day with some gorgeous blooms, our same-day delivery services make it easy to surprise them.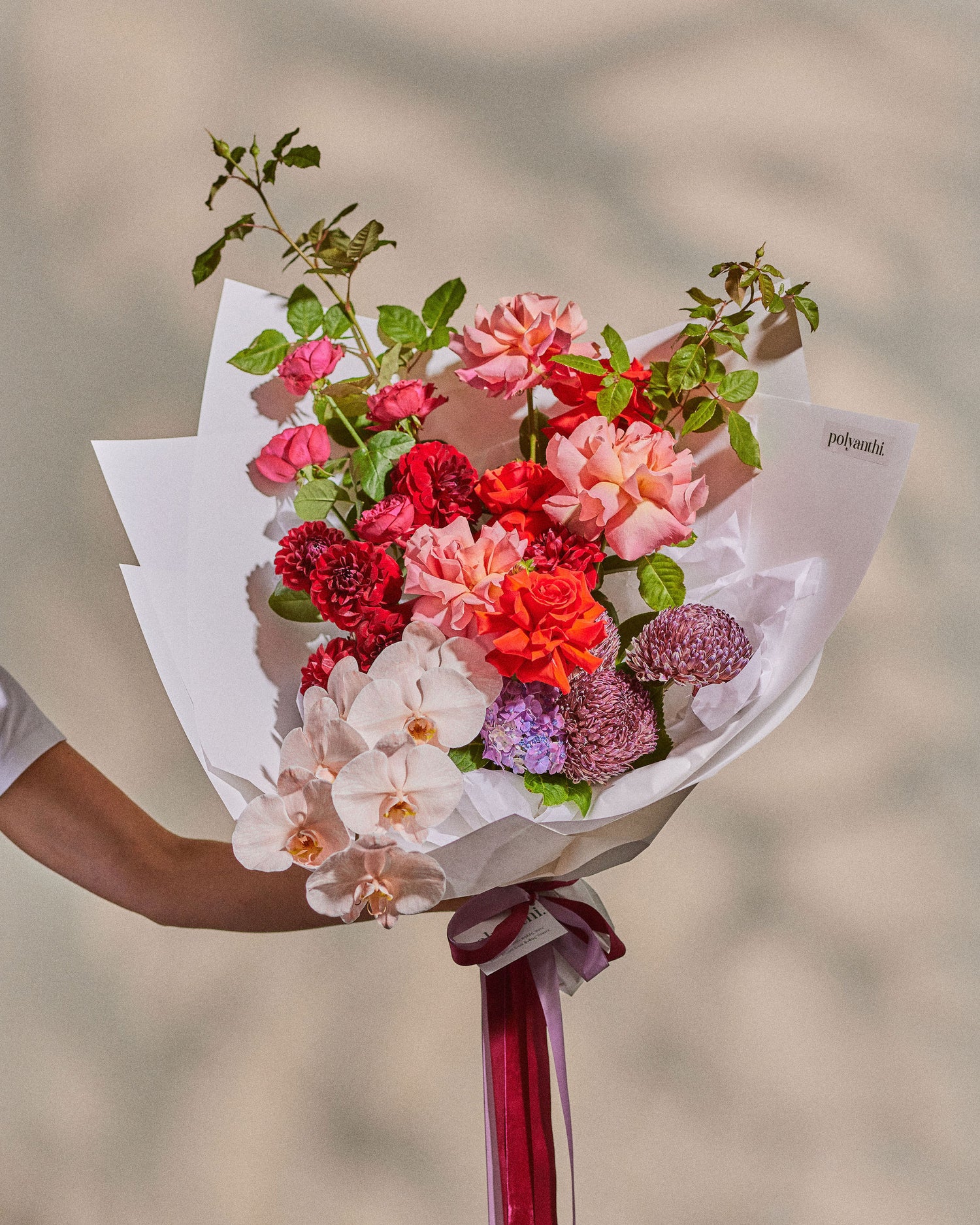 Why choose Polyanthi for flower delivery in Double Bay?
Same Day Delivery 
Polyanthi is proud to offer same-day flower delivery Monday through Saturday until 2 pm in the Double Bay area. That means that if you order before 2 pm, your beautiful flowers will be hand delivered by one of our experienced florists on the same day. And with a variety of bouquets and arrangements available, you can rest assured that there will be something perfect for any occasion. Learn more about our flower delivery service in Sydney.
Hand Delivered Flowers 
At Polyanthi, we believe that flower delivery should be more than just an online purchase - it should also be an experience. That's why all of our flowers are hand-delivered by one of our experienced florists instead of being dropped off at your door or sent via courier. This ensures that every recipient receives their fresh flowers with the utmost care and attention to detail. 
5 Star Rated Delivery Service 
We pride ourselves on providing an excellent customer service experience from start to finish. From making sure that orders are carefully curated and beautifully packaged to ensure prompt and reliable deliveries, we strive to make sure each customer is 100% satisfied with their purchase from us. It's no wonder we earned a 5-star rating on Google reviews! 
Fresh Double Bay flowers for all occasions
We specialise in creating custom and bespoke arrangements designed to really make a statement in whatever event or celebration you're attending or hosting. From romantic bouquets to seasonal flowers, we can provide all of your floral needs. Our team hand-picks only the freshest blooms available, so you can be sure that your arrangement will stay looking beautiful for days.
Let our qualified florists help you find the perfect sentiment with the freshest flowers available for your special occasions. With us, you can count on nothing but the best quality and service for all your flower needs.
Hand delivered flowers for different events
Wedding arrangements

Your wedding is one of the most important days of your life, so why not make it even more memorable with beautiful floral arrangements? Polyanthi offers a wide selection of arrangements made from fresh Australian flowers to make your special day even more breathtaking. From bouquets to centrepieces, we have everything you need to create a stunning atmosphere that will stay etched in your guests' memories forever.

Learn more about our wedding arrangements.

Corporate arrangements

Polyanthi also provides corporate arrangements that are perfect for any professional occasion, such as conferences, meetings or other business-related events. We offer a variety of options ranging from classic bouquets to modern installations that will give your office space or event hall a sophisticated touch. With our expert advice and quality blooms, you can trust us to deliver exactly what you want for your corporate needs.  

Learn more about our corporate arrangements.

Installations

Are you looking for something truly unique? We offer customised installations that will bring beauty and elegance to any space. Our talented team of florists will work closely with you to create something truly special and unique that reflects your personal style and vision perfectly. Whether it's an installation in your office lobby or a hanging arrangement on the ceiling of your home, our creative approach ensures each installation is one-of-a-kind.  

Learn more about our flower installations.
Choose Polyanthi for Flower Delivery in Double Bay
Whether you're looking for a simple bouquet of roses or something more elaborate for your special occasion, Polyanthi is your reliable source for exquisite flower arrangements in Double Bay. With our same-day Double Bay flower delivery services, experienced florists, and 5-star rated customer service, you can trust us to make your special occasion even more memorable.
Contact us today at 0431677355 if you have inquiries, or browse our selection to find the perfect arrangement for you. We look forward to being your choice for flower delivery in Double Bay!
Other Popular Suburbs We Deliver To