Experience Polyanthi's superior flower delivery Surry Hills services today and make your loved ones feel special with a bouquet of beautiful flowers delivered directly to their door. With our same-day flower delivery to Surry Hills, you can rest assured that your gift will arrive in the freshest condition and on time. Whether it's for a special occasion or just to make someone smile, our flower delivery services have something for everyone.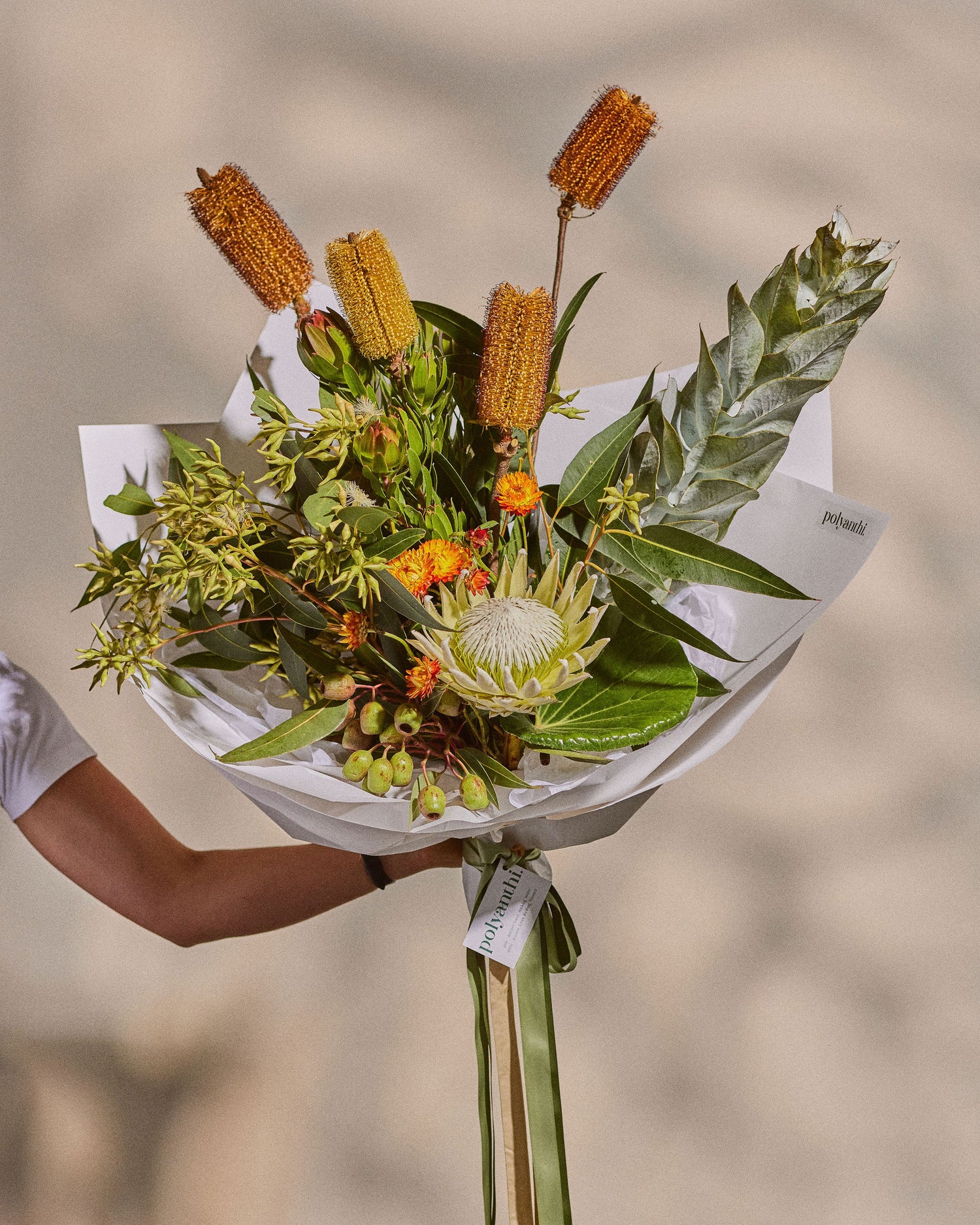 Why choose Polyanthi for flower delivery in Surry Hills?
Same Day Delivery 
We accept same-day delivery orders up until 2 PM, from Monday to Saturday. So whether you're looking for a last-minute Valentine's Day gift or a surprise birthday present, Polyanthi can deliver beautiful blooms right to your doorstep on the same day you order them. Learn more about our flower delivery service in Sydney.
Hand Delivered Flowers 
At Polyanthi, we understand that freshness is key when it comes to a stunning floral arrangement. That's why we hand deliver all of our products directly to our customers. We don't rely on third-party couriers who can take days—or even weeks—to deliver your order; instead, our experienced florists will drop off your order personally. This ensures that your flowers will stay fresh and vibrant until they reach their destination. 
5 Star Rated Delivery Service 
We have earned a five-star Google rating from our customers for providing fast, reliable flower delivery in Surry Hills and beyond! Our team works hard to provide the best possible experience for our customers, from selecting only the finest quality blooms to ensuring that all orders are delivered on time and in good condition. We are proud of the reputation we have built over the years and strive every day to continue providing exceptional service. 
Fresh Surry Hills flowers for all occasions
Polyanthi is your go-to provider of fresh flowers in Surry Hills for all special occasions! From breathtaking flower bouquets to unique designs and corporate events, we will have the right flowers for you. We source all our flowers locally, meaning you can be sure you're getting the highest quality flowers for your occasion. With our wide selection of blooms and affordable prices, you are sure to find unique flower arrangements for whatever the celebration may be.
Hand delivered flowers for different events
Wedding arrangements

When it comes to wedding arrangements, Polyanthi is unparalleled in quality and beauty. From cascading bouquets to intricate table centrepieces, your guests will be awed by the beauty of your floral decorations. Our experienced team can work with you to create a custom design that suits your individual needs and budget.

Learn more about our wedding arrangements.

Corporate arrangements

Polyanthi also provides corporate flower arrangements for businesses looking to improve their office environment or show appreciation for their customers. Our professional team can create unique designs that will stand out from the crowd and make an impression on your clients and colleagues. Whether you need weekly flower deliveries or one-off installations, they can provide everything you need.  

Learn more about our corporate arrangements.

Installations

We also offer installation services for businesses and events. We can provide a full range of services, from creating custom displays to flower walls and even feature installations. Our team specialises in creating stunning backdrops and elaborate displays that will turn heads and leave a lasting impression on everyone who attends your event.

Learn more about our flower installations.
Choose Polyanthi for Flower Delivery in Surry Hills
For the freshest flowers and reliable Surry Hills flower delivery service, choose Polyanthi for all your floral needs. Contact us today to find out how we can help make your event or workplace a place of beauty and elegance and even deliver flowers to your special someone.
With our same-day delivery and hand-delivered flowers, you can trust that your order will arrive on time and in perfect condition. Order now to experience the difference that Polyanthi can make.
Other Popular Suburbs We Deliver To